Offering a wide
selection of top-quality
roofing services
More than 30 years
proudly serving the
local community
-Welcome to Elite-
Quality Roofing, Even Better Services
When you think of quality roofing options in and around Connecticut, where do you turn? For commercial roofing, there is no one better in the business than Elite. We have been installing quality commercial roofing products for years, and no matter if you are looking for a metal roof, or even EDPM, our team can deliver it with ease.
Our maintenance and repair options are some of the best in the area, and no matter if you are dealing with a leak, a puncture, storm damage, or something a little worse, our team can patch and repair with the best of them. Finally, snow removal is a new service we are proud to supply our customers. Our trucks will ensure your driveway is clean as a whistle after a storm - that's the Elite promise!
-About Us-
A Local Company Delivering Quality Service
Elite was founded to be a little different. We saw a need for a dedicated commercial roofing shop with the skills and expertise to handle maintenance and repair as well. Since our founding, we have worked on a variety of projects including grocery stores, malls and more than a hundred ma and pop shops in the greater Connecticut area.
Today, we are proud to service our commercial clients with the roofing options they need, and with the addition of our snow removal service, the team at Elite is a true 365-day company. Now is the time to see what Elite can do for you and experience the difference a local company that truly cares can make on your commercial roofing project!
-OUR CLIENTS-
SUPERIOR RESULTS FOR ALL CLIENTS
Here at Elite we're committed to doing our best work on each and every job - from the smallest residential snow shoveling to an expansive commercial roof installation. We're proud to say we've cultivated relationships with clients of all kinds throughout Connecticut. Our specialty includes commercial customers such as private building / companies, office space, car dealerships, grocery stores and more.
And guess what? You may have seen our work before - we even did the WFSB News Room Building!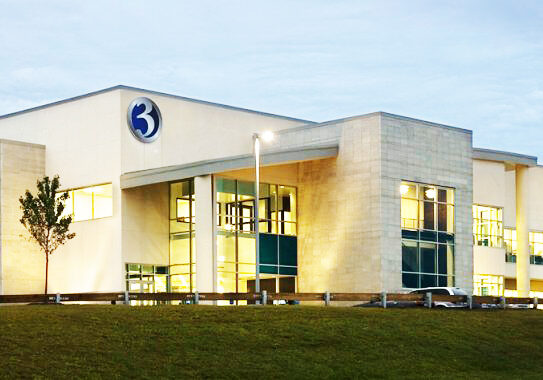 -Get a quote-
Let's get started
Commercial roofing is a true art, and when it comes to laying down a tough and durable roof, there is no one better in the industry than Elite. With our value-added services of maintenance and repair, as well as, snow removal, Elite has you covered.